Exhibitor >> Consumer Protection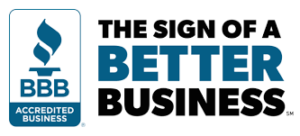 Better Business Bureau (BBB) is a private, 501(c)(6) nonprofit organization founded in 1912. BBB's self-described mission is to focus on advancing marketplace trust, consisting of 97 independently incorporated local BBB organizations in the United States and Canada, coordinated under the International Association of Better Business Bureaus (IABBB) in Arlington, Virginia.
Better Business Bureau is not affiliated with any governmental agency. Businesses that affiliate with BBB and adhere to its standards do so through industry self-regulation. To avoid bias, BBB's policy is to refrain from recommending or endorsing any specific business, product or service.
The BBB rating system uses an A+ through F letter-grade scale. The grades represent BBB's degree of confidence that the business is operating in good faith and will resolve customer concerns filed with the BBB. BBB's ratings are explained on its Ratings Overview page. BBB employees evaluate a business's behavior when assigning a rating.
According to BBB, nearly 400,000 local businesses in North America were accredited as of July 2022.BBB prospects successfully vetted businesses to become dues-paying 'accredited businesses' that pledge and continue to adhere to the BBB Code of Business Practices.In return, BBB allows accredited businesses in good standing to use its trademarked logo in marketing materials.