Exhibitor Registration
Promote your business to thousands of homeowners who are in a buying mode. Engage Prospects & increase your bottom line Further enhance your companies brand or image. Please complete the form below.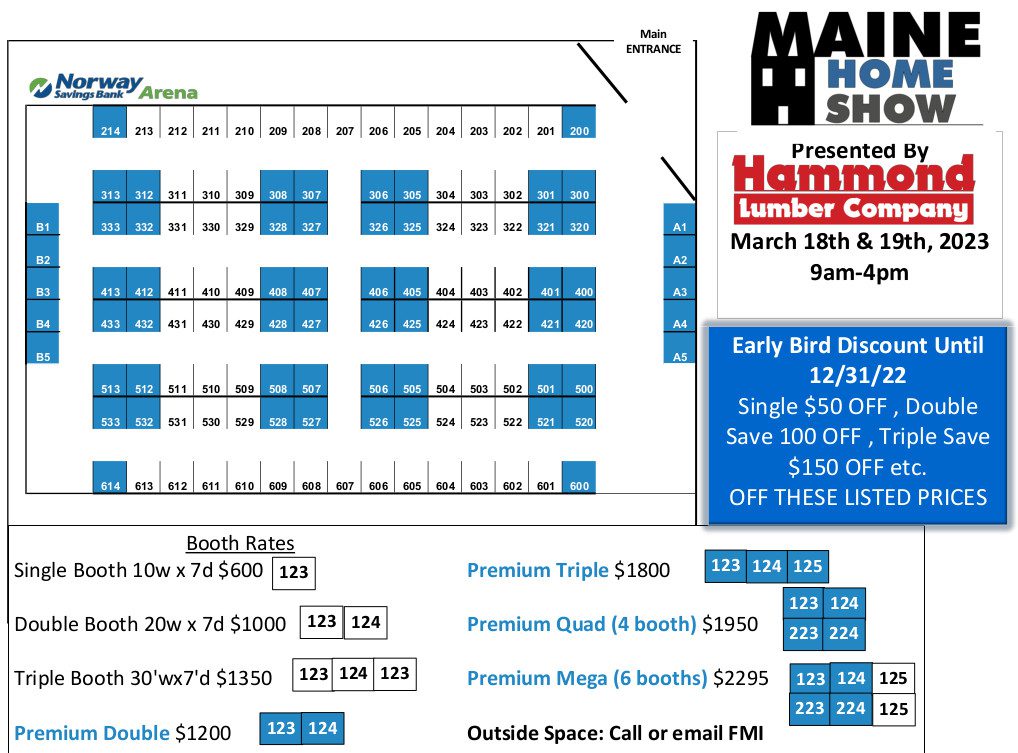 SOLD OUT
THE 2023 Maine Home Show, Presented by Hammond Lumber is SOLD OUT. The 2024 Maine Home Show will be held on March 16th & 17th at the Norway Savings Bank Arena in Auburn, and is always the 3rd weekend in March.
Please fill out the form below if you'd like to receive notifications of future shows and other events by Dow Media LLC.