March 16th & 17th, 2024 -9am-4pm; Norway Savings Bank Arena
985 Turner St., Auburn, Maine Connect... Enhance... Enjoy...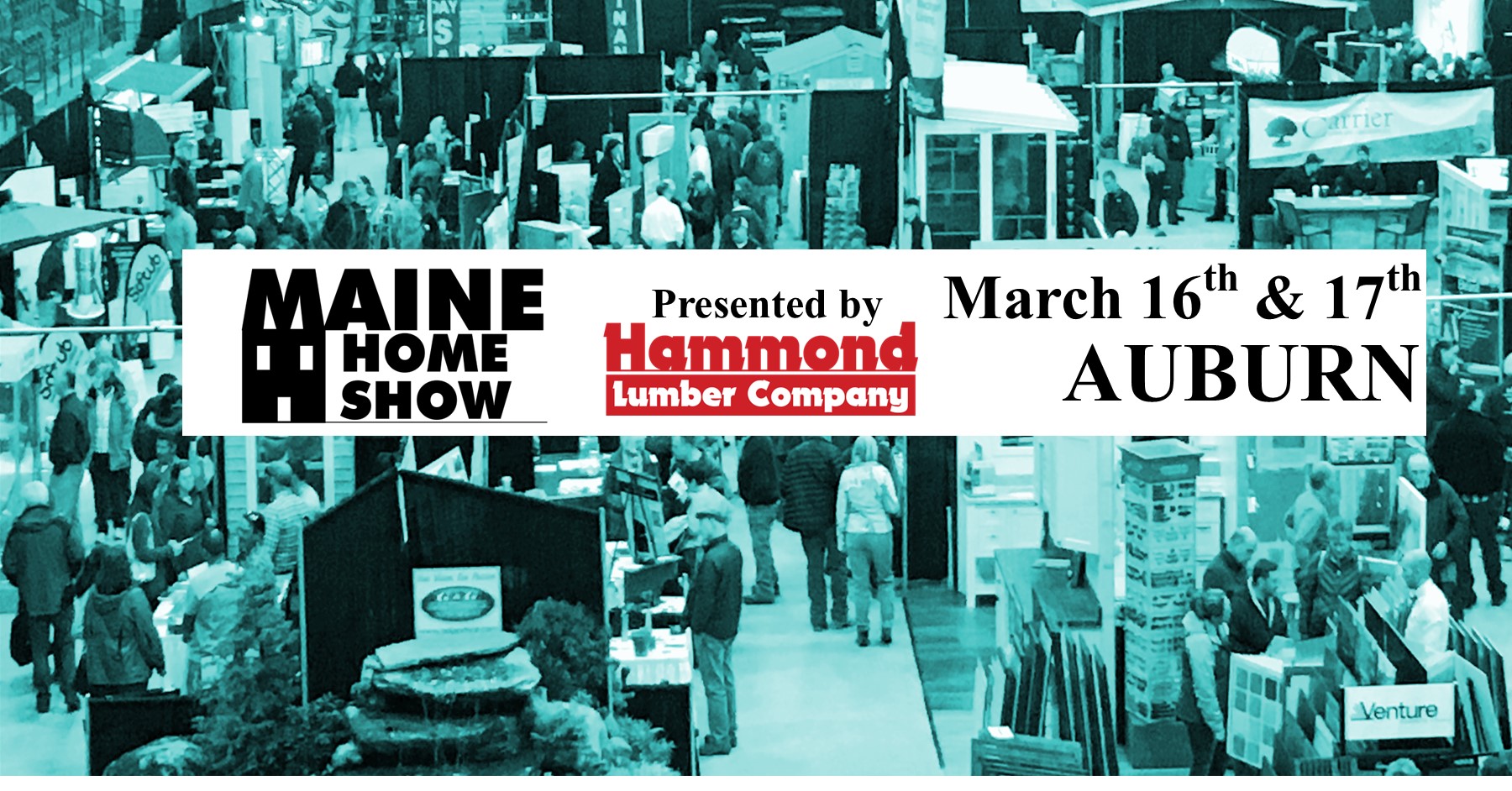 The Maine Home Show, presented by Hammond Lumber Company
March 16th & 17th, 2024…Bigger, Better + much more inspiration!
Meet…
…local builders & contractors, local home improvement stores, appliance & electronics dealers, service providers and much more!
Get Inspired
Check out all the beautiful exhibitor displays and get design ideas for your own home projects.
2024 SHOW DATES & TIMES
March 16th & 17th 9am-4pm
Admission is $7.50 for Adults; Seniors 65+/Veterans $6, Children & Teens Free with paid Adult,
FREE EVENT PARKING The Maine Home Show, presented by Hammond Lumber Company, is on March 16th & 17th, 2024 at The Norway Savings Bank Arena in Auburn Maine.
Get design ideas for your projects & connect with our local experts.  Take advantage of show only discounts, special offers & giveaways from the Exhibitors.  Check out over 100 booths of home-related products and services like landscaping, pool & spa, weatherization & efficiency, new construction & additions, window and door, kitchen & bath, lawn care equipment & power tools, generator systems, green & health-related products, banks, credit unions & mortgage lenders and much more. We can't wait to see you all there!
Get Design Ideas from Local Industry Professionals!
2023 EXHIBTORS
207 Roofers
A1 Seamless Gutters
AAA Northern New England
Able Trades
Aerus Water Purification
American Frozen Foods
At Home Staging Decor And More
Aqua-Max of Maine
Bath Fitter of Bedford
Better Business Bureau
Binnie Media
Blingle! of Portland
Building Performance Association
Caesarstone
Citizen Energy
Clean Tap Energy
Collegiate Entreprenuers
Color Street
Community Credit Union
County Truss
Cutco -Janet Ham
DMR Sealcoating & Paving
D&N Sales
DeRice Energy LLC
Dixfield Foam Insualtion
Eric Schroeder Stoves / The Maine Masonry Heater
Fidium Fiber
FR Mahony
Fresh Air Ventilation
Gagne & Son
Gammon Landscape Nursery
Gerard Asphalt
GoNetSpeed
Hammond Lumber Company
Hardt's Kitchen & Bath
Healthy Androscoggin
Hearth & Key Realty Michelle Gosselin
Heat Pumps of Maine
HiDow
Hill & Shore Wood Work
Hill View Mini Barns
Home Roofing Solutions
Hood Equipment
Humana
Home Heat
Impact Painters
Imperial Flooring
JR's Glass & Windows
Kora Shriners
Leafilter Gutter Protection
LeafGuard
Maine Community Solar
Maine Power Wash Pros
Maine Source Homes
Maine Housing
Maine Woods Pellets
Meservier Associates
Modern Woodtech
Native Main'ah pellet Stove
New York Life
North East Pest Solutions
North Woods Landscape
Norway Savings Bank
NuImage Awnings
NRK Welding
Painpodusa
Premier Pool & Spa
Pro Deck & Floor Solutions
Renewal by Andersen
Riverside Wood Carving
Scentsy Candles
Sherm Arnold's Flooring
Souther's Construction
Sunrise Homes
Swan Lake Tool Barn
The Tate Ficker Insurance Agency
Think Energy
Tuff Shed
TS Staging and Design
Tupperware Kim Jones
US Cellular
Valley Home Services
Waterman Farm Machinery
Western Maine Machines
White Mtn Overhead Door
Wood Pellet Warehouse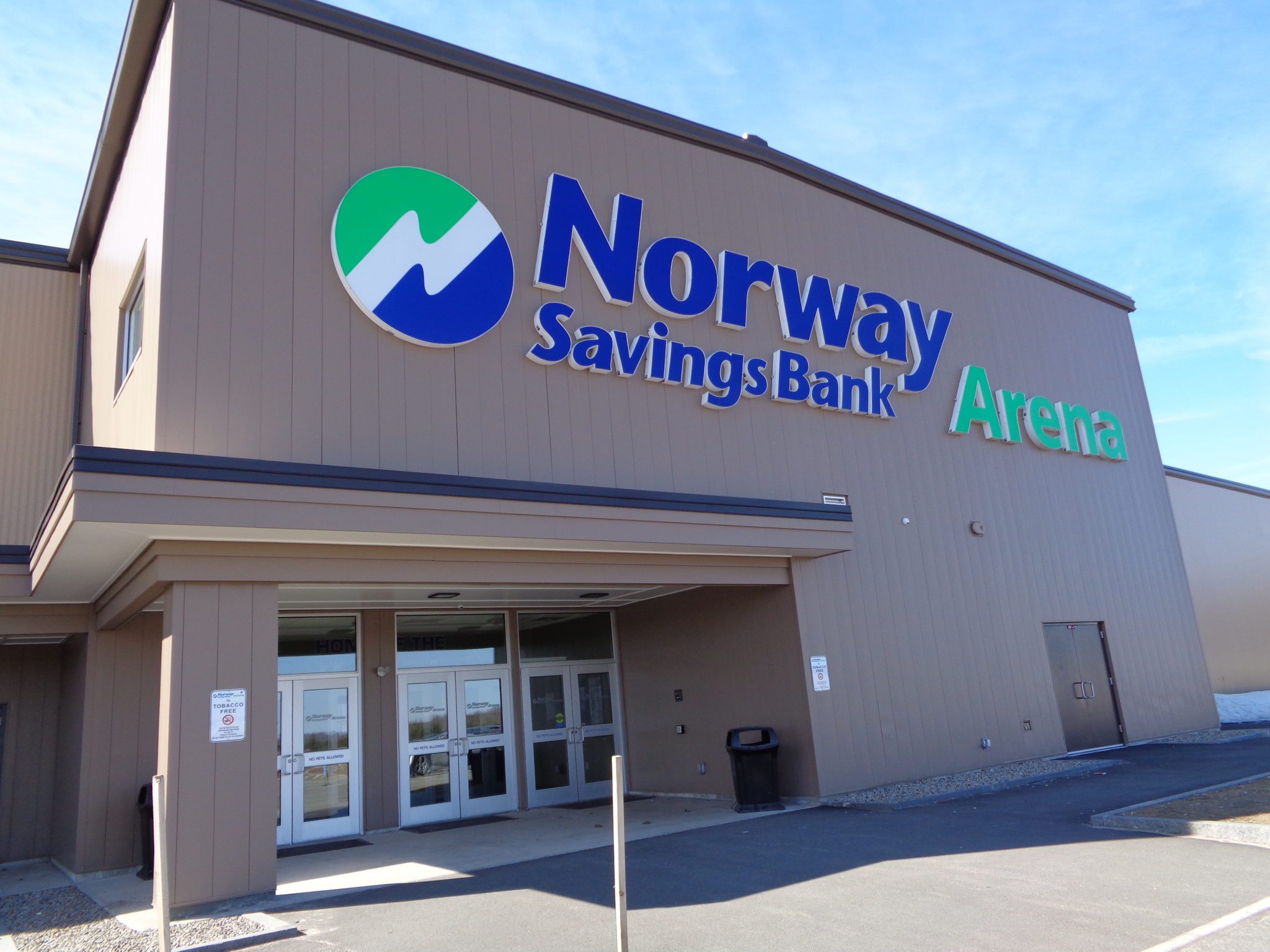 About our Presenting Sponsor
Hammond Lumber Company was founded in 1953 by Skip and Verna Hammond with a single sawmill in Belgrade, Maine. Today, the fourth-generation, family-owned is one of the largest independent lumber and building material retailers in the northeast with over 900 employees and 22 locations across Maine and New Hampshire.
Hammond Lumber Company carries a full line of building materials, millwork, kitchen, bath and flooring products, ShoreMaster docks and waterfront products, and is a quality manufacturer of eastern white pine. Hammond has multiple Kitchen, Bath & Flooring Design Centers and showrooms, Home Planning Design Centers and millwork showrooms across the State.
Hammond is the 21st largest pro dealer and lumberyard in the nation by 2022 sales according to the LBM Journal 100. Recently, the building supply company has received numerous awards, including 2020 ProSales Dealer of the Year, 2022 Best Places to Work in Maine, National Safety Council's 2022 Occupational Excellence Achievement Award and 2022 Industry Leader Award, and NeLMA's 2022 Outstanding Safety Performance Award. Learn more at www.hammondlumber.com.