March 21st and 22nd, 2020 at The Androscoggin Bank Colisée Lewiston
190 Birch Street, Lewiston, Maine Connect... Enhance... Enjoy...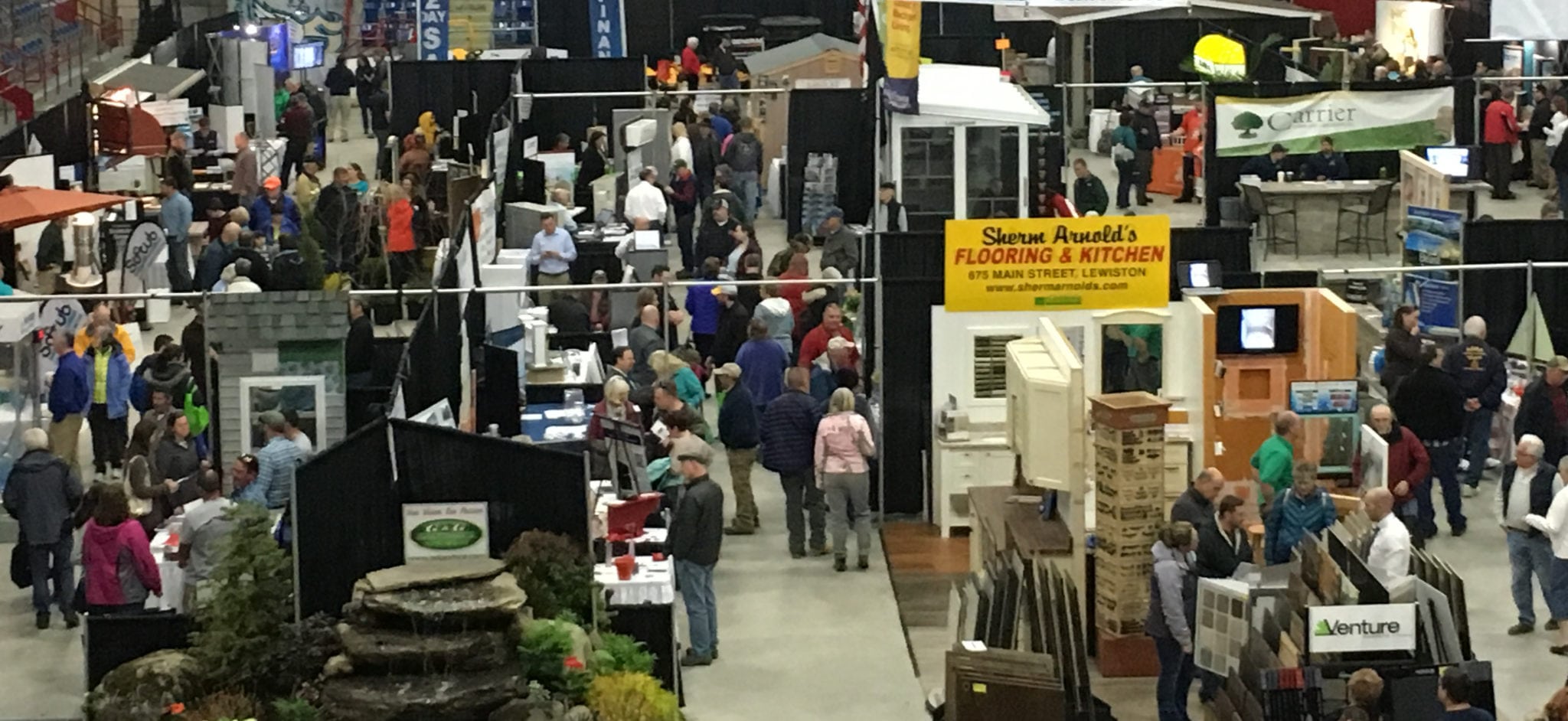 A1 Seamless Gutters
AAA Northern New England
Aerus Electrolux
Aerus Water Purification
Affordable Water/Maine Radon Pros
American Foods
Ameriprise Financial
Bamboo Pillows
Barclay Sheds
Bath Fitter
Blais Flower Shop & Garden Center
Bonafide Builders
Brown's Appliance
Butterfly Enterprises
Citizen Energy
Color Street
Collegiate Entrepreneurs
Dave's Appliance
Dirfy Generators
Dixfield Foam
DMR Sealcoating
Downeast Energy
Easy Rentall
Embellish Relish
Gagne & Son
Gene's Electronics
Grey Goose Gourmet
Hardt's Kitchen & Bath Center
Hearth Doctor
Home Depot
Hidow International
Hil Shore Wood Work
Hill View Mini Barns
International Door Corp
Jeffrey Verril
Laird's HVAC
LeafFilter North LLC
Legacy Realty
Lowes Pro Services
Maine Green Power
Maine Power Wash Pros
Maine Source Home
Meservier Associates
Norway Savings Bank
NuImage Awnings
Pampered Chef Megan Trundy
Patriot General Contractors
Prestige Pools
Riverside Wood Carving
Renewal by Andersen
Republic Coin & Jewlery
Revision Energy
Roof Mechanics
Scentsy Emily Bain
Scott's Recreation
Selco Plumbing & Heating
SleepNumber
Softtub
Spray Foam of Maine
Steel It
Sunspace by Sunrise Home Inc
Sunshine Pools
TC Hafford Basement Systems
Tupperware Kim Jones
Unique Fence Co
US Cellular
Waterman Farm Machinery
Whiting Farms
WJD Enterprises
Meet…
…local builders & contractors, local home improvement stores, appliance & electronics dealers, service providers and much more!
Get Inspired
Check out all the beautiful exhibitor displays and get design ideas for your own home projects.
2020 SHOW DATES & TIMES
Saturday, March 21st 9:00 am – 5:00 pm
Sunday, March 22nd 10:00 am – 4:00 pm
Admission is just $5 for Adults, Children & Teens Free with Adult, FREE EVENT PARKING The Maine Home and Garden Show will return on March 21st & 22nd, 2020 at The Androscoggin Bank Colisee, 190 Birch Street in Lewiston Maine
Get design ideas for your projects & connect with our local experts.  Take advantage of show only discounts, special offers & giveaways from the Exhibitors.  Check out over 100 booths of home-related products and services like landscaping, pool & spa, weatherization & efficiency, new construction & additions, window and door, kitchen & bath, lawn care equipment & power tools, generator systems, green & health-related products, banks, credit unions & mortgage lenders and much more. We can't wait to see you all there!
Get Design Ideas from Local Industry Professionals!
Thank you to our Media Sponsor