Exhibitor >> Food & Beverage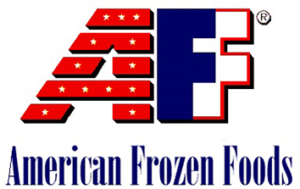 Welcome to American Frozen Foods. Learn how we can provide you with the finest and most nutritious foods available today. Have a freezer full of the highest quality foods at your fingertips…choose from a wide variety of gourmet steaks, chops, poultry, fish, vegetables, desserts and much, much more. Join the happy family of AFF customers and enjoy the quality, convenience and service of America's premier "Shop At Home" food company.
TRY US – WE KNOW YOU'LL LIKE US!
REMEMBER – YOUR SATISFACTION IS 100% GUARANTEED.